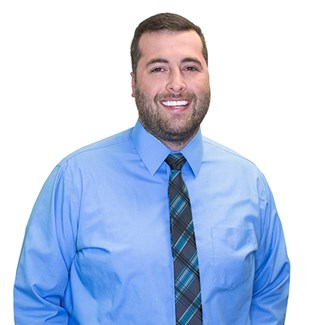 From the moment I first stepped foot into the Evergreen Home Loans office, I knew this was the
profession and atmosphere I had been looking for and finally found. The face-to-face environment
truly fits my personality best. I believe the greatest joy in life is when you can help others to realize
true happiness in their lives. Being a part of Evergreen allows me to do that and experience the joy
that our customers feel when they become homebuyers.
Aside from work, I love spending time with my wife Lisa and our three boys. In my spare time,I enjoy golfing and anything sports related. I also enjoy outdoor activities such as camping, hiking and nature. I love the Hispanic culture having spent multiple years in Mexico and still enjoy
speaking with those from my past.
I look forward to working with you and helping you achieve your dreams of becoming a homeowner.
Ryan Pitt also speaks Spanish as a second language.
Meet the Dorman Team
Legendary Service is our Mission
We believe in the "team" concept and can provide you better service by working as a team.
Watch the video
More About the Team
Dorman Team - Top Lender in Pierce County
Find out why The Dorman Team is one of the Top Mortgage Teams in Pierce County!
Watch the video
Office Address
310 29th St. NE, Suite 200
Puyallup , Washington 98372
Hours: 8:00 - 5:00pm PST
get directions