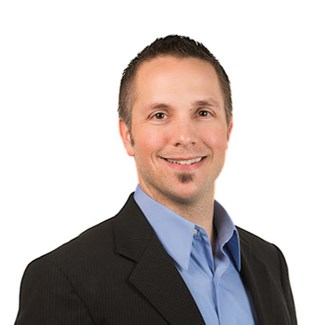 I truly believe in loving the work you do. It is a blessing, knowing at the end of the day, you have truly helped improve someone else's life. This is key in my career and essential to success in business. I chose to join Evergreen Home Loans, as a Loan Originator, to help those around me achieve the American dream of homeownership.
I'm a driven, organized, detail oriented individual with over 10 years of experience in sales, account management and personnel supervision. Because of this, I've found the mortgage industry to be a perfect fit for me. I'm committed to providing exceptional service, identifying customer's needs and following through on commitments.
Outside the office, I'm a family man. I have a beautiful wife, Chrissy, and together we have three children, two dogs and one cat. In my spare time, I enjoy golfing, hiking, snowboarding and whitewater sports. I also enjoy coaching local youth soccer because I believe in the importance of investing time in your community.
I am looking forward to serving you and assisting you in reaching your financial goals.
Meet the Dorman Team
Legendary Service is our Mission
We believe in the "team" concept and can provide you better service by working as a team.
Watch the video
More About the Team
Dorman Team - Top Lender in Pierce County
Find out why The Dorman Team is one of the Top Mortgage Teams in Pierce County!
Watch the video
Office Address
310 29th St. NE, Suite 200
Puyallup , Washington 98372
Hours: 8:00 - 5:00pm PST
get directions