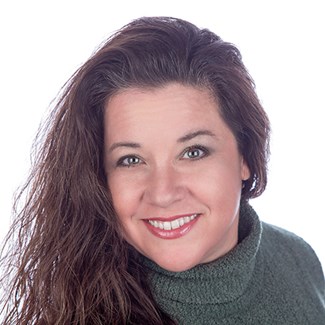 Working as a loan officer since 2000, I'm dedicated to making the dream of homeownership a reality. I thoroughly enjoy what I do, and I wouldn't have a successful business without my wonderful customers and their valued referrals.
My work as a Spanish interpreter led me to this career. I was passionate about helping Spanish-speaking customers navigate the process of home financing. In addition to clearly outlining options for my customers, my goal is to review all of the steps involved in completing their home loan. Whether they're purchasing or refinancing a home, I'm committed to walking alongside them throughout their journey.
My customers are very dear to me—I truly want the very best for them—and it's always touching to see their excitement when they close on their home loan.
I also make a difference in my community through partnerships with impactful housing organizations. I'm on the Board of Directors of Proud Ground, an organization that makes affordable homeownership more accessible, and I volunteer as a financial coach with Save First Financial Wellness.
When I'm not in the office, I love to kayak, spend time at the beach, go horseback riding, and do mission work. 
Office Address
204 SE Park Plaza Dr., Suite 105
Vancouver, Washington 98684
Hours: 8:30am - 5:30pm PST Evenings or weekends by appointment
get directions