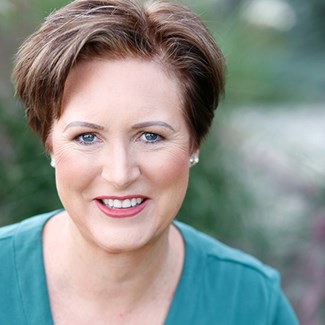 I'm proud to be a part of Evergreen Home Loans, your neighborhood lender for over 30 years. Our roots are in the communities we serve and this differentiates us from most lenders. Helping people secure home financing is the only thing we do and we promise to go the extra distance for you.

My focus is on helping you obtain a loan that is affordable and allows you to achieve your goals. Plus, I'll keep you informed every step of the way.

Whether you're a first-time buyer, moving up to accommodate your growing family, or seeking to downsize, asking lots of questions is how I get to the core of what's most important to you. Knowing your priorities, we can develop the right strategy and type of loan that best meets your needs and goals.
I find that most of my business comes from happy past clients who recommend me to friends and family. That's truly the greatest compliment I can receive and continues to be my best form of advertising.
I look forward to helping you accomplish your home financing goals.

"Lisa makes every question seem important and is an expert in her field, I will recommend her 100% to my friends and family."
Patty in Orange County, CA - August 2018

"Great experience and would highly recommend her to family and friends without a second thought."
Saul in Orange, CA - May 2020
First-time Homebuyers with Evergreen Home Loans
Sign Up Today
Homeownership can be made simple with the right partner. Partner up with us today and see what we can do for you.
Watch the video
Security Plus Seller Guarantee from Evergreen Home Loans®
Sign Up Today
Put yourself in a strong position to get your offer accepted with the Security Plus Seller Guarantee from Evergreen Home Loans.
Watch the video
Office Address
3111 N. Tustin St., Ste. 270
Orange, California 92865
Hours: 8:00 - 5:00pm PST
get directions