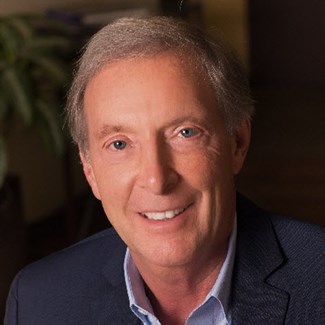 As branch manager and loan officer of the Evergreen Northgate branch, let me introduce myself and invite you to contact me about your next home purchase or refinance. I worked in the real estate and mortgage industries for almost 40 years. Born and raised in Eastern Washington — the eldest son of a 4th generation family that farmed the wheat lands of the Palouse country --- I received my business degree from Whitworth University in Spokane, Washington.
I moved to Seattle in 1974, embarking on a real estate sales career that spanned 12 years. The mortgage industry beckoned me, and after working as a loan officer for a small mortgage broker, I fulfilled my dream of opening my own business, Alpine Mortgage, in 1989. I grew Alpine from 4 employees to 35 at its peak. In December of 2010, I sold my company.
Throughout the years, our employees became like family. Many employees were with me for 15+ years so it was important to keep everyone together. Today, I continue to originate loans and manage the Evergreen Northgate branch. Even with many changes in our industry, one thing that hasn't changed is my commitment to providing first class service to my clients. I stand behind what I promise—reflecting the values and work ethic I was raised with and doing my best to provide a WOW experience for my customers.
Whether you're a first-time homebuyer or a seasoned home purchaser seeking your next home or rental property, I have the experience to make your transaction go as smooth as possible while getting your loan closed On time and as Promised®. If you're considering a home purchase or refinance, please contact me today for a no-obligation review of your financial qualifications.
I can begin the preapproval process for home financing or if you're not quite ready, establish a personalized plan for your future needs. My Evergreen team and I look forward to working with you. We are passionate about changing the world one relationship at a time.
Testimonials
"I contacted Dee Splater at Evergreen Home Loans to inquire about a home loan after 3 frustrating weeks with no movement on a loan application with a big-name bank. Dee took our financial information and within 2 weeks we were signing documents. Dee's prompt service, personal attention and ongoing communication were greatly appreciated. We would highly recommend Dee for an efficient and painless mortgage experience."
Sincerely,
D.W. Martin
Spokane, WA
"Dee Splater helped us years ago to obtain our first home loan. He was aggressive and did a lot (I mean a lot) of footwork. He is as sharp as they come. We will never forget that hot afternoon in th...e offices of MacPherson Realty in Lake City as we poured over our financial situation with Dee and realtor Todd Marshall. In the end, we got the home we really wanted thanks to their help."
Brian Pelton
May 2, 2017

"Dee is knowledgeable, patient, and easy to work with. The whole experience went smoothly and I felt comfortable and informed."
Kelly in Seattle, WA - June 2016

"Dee from Evergreen Home Loans is AMAZING. Their customer service cant be matched."
Jeremiah in Maply Valley, WA - June 2016
The Power of Security Plus
Security Plus Seller Guarantee® from Evergreen Home Loans™
President Don Burton discusses the powerful advantages of the Evergreen Security Plus Seller Guarantee® for home buyers.
Watch the video
Office Address
9709 Third Ave NE, Suite 115
Seattle, Washington 98115
Hours: 8:00 - 5:00pm PST
get directions