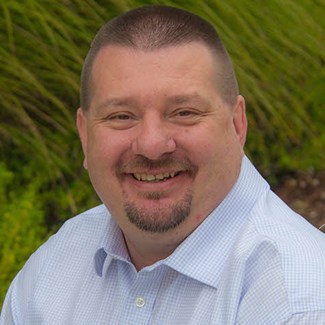 I love what I do. I help make people happy by working with them to achieve the goal of homeownership. To be effective, I have a responsibility to know all of the programs available. No two situations are exactly the same so I work to find the best fit for each customer.
Most of my success comes from my attention to customer service. When my competitors say no, I figure out why. I'm not done until my customer is in their home. I don't care if it's 30 days or 3 years.
Born and raised in Kitsap County, I graduated from Bremerton High School in 1989. I worked 22 years in the paint and coatings industry where I made many friends in the construction trade.
While on the job, I sustained a shoulder injury which left me unable to continue the type of work I was doing. While I was recuperating from shoulder surgery, I decided to take classes and passed the exam to become a licensed loan officer.
The most important thing in the world to me is my family. My lovely wife of 28 years, our beautiful daughter, awesome son-in-law, and their three perfect children are everything to me. When I'm not at work you'll find us together doing something we love like camping, fishing, riding quads, or just barbecuing at home.

"Tim is amazing, patient, warm, and enlightening but most importantly, he knows all the programs available for home buying."
SD - June 2018

"Tim was so great, we had so many moving parts to our loan, he made it look easy, while making sure we knew what to expect!"
Katie - May 2018
Start the Journey Home
Are you ready for a change?
Change from a renter to an owner! Take the first step, contact me today.
Watch the video
Rent vs Own
Myths and Facts
Do you know the difference between myth and fact? Check out these common misconceptions about purchasing a home.
Watch the video
Office Address
2021 NW Myhre Rd, Suite 112
Silverdale, Washington 98383
Hours: 8:00 - 5:00pm PST
get directions