Evergreen Home Loans has always been a company that believes in the power of community, connection, and compassion. That's why, through the Evergreen Cares Foundation, we've been an ardent supporter of numerous philanthropic endeavors. This year, we're exceptionally thrilled to announce our continued support for Make-A-Wish Alaska & Washington, one of our foundation's esteemed partners.
Wish Heroes Art Exhibit: A Celebration of Strength and Dreams
As autumn leaves begin to fall, November brings with it the anticipation of the Wish Heroes Art Exhibit. Presented by Make-A-Wish Alaska & Washington and set against the backdrop of the Pioneer Square First Thursday Art Walk, this exhibit promises to be an inspirational and heartwarming event.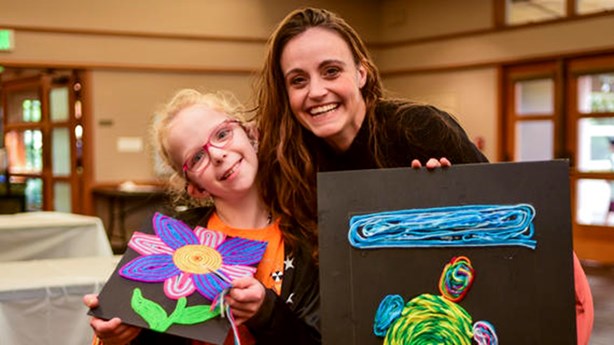 This isn't just any art exhibit. It's an exclusive gallery debut featuring original artwork from local wish kids. These pieces not only showcase talent but also narrate stories of resilience, dreams, and the indomitable spirit of these young heroes.
Meet Dareion 'Ace' - Evergreen Home Loan's 2023 Adopt-A-Wish Child
In the midst of all this excitement, we are beyond elated to introduce the Evergreen Home Loan's 2023 Adopt-A-Wish, Dareion, affectionately known as 'Ace'.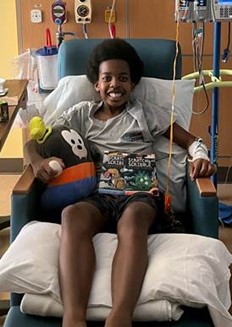 A resident south of Tacoma, Ace recently celebrated his 13th birthday with his loving parents and younger siblings. Passionate about football, video games, food, Ace is a beacon of joy. His journey battling leukemia has been a challenging one, but if you meet him, his infectious and radiant smile would make you think otherwise.
This year, Ace had the esteemed honor of being selected as the Make-A-Wish Honorary Captain at the Huskies' season opener. And the cherry on top? He got to meet Dubs! But the real magic happened in early August when Ace's wish of having a female bully puppy came true.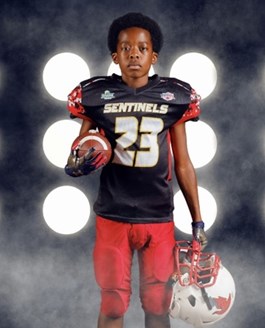 The Evergreen Commitment
At Evergreen Home Loans, we deeply resonate with Make-A-Wish's mission of creating life-changing wishes for children with critical illnesses. Through the Evergreen Cares Foundation, our dedication to being a force of good in our community remains unwavering. Our involvement in events such as the Wish Heroes Art Exhibit and the Adopt-A-Wish initiative reiterates our belief that together, we can weave stories of hope, strength, and joy.
Come join us this November 2nd, 2023 at the Wish Heroes Art Exhibit and let's celebrate the incredible journey of young heroes like Ace. Your presence will not only honor their strength but also support the incredible work done by Make-A-Wish Alaska & Washington.
Let's make a different together, one wish at a time!