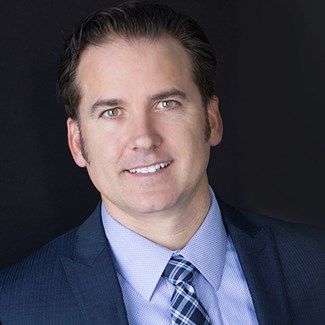 Randy comes to Evergreen as a Loan Officer from a very diverse background that includes ten years as Director of Service for the U.S. Ski Team and five years in the same role with Ski and Snowboard Australia. He also spent 10 years coaching his sister, Becky Lavelle, a professional triathlete living in Aptos, California, who was on the 2008 U.S. Olympic Team in Beijing, China.
A common factor among Randy's various professional roles, including others not listed above, is his love for working with and helping people. He's part of the Evergreen family because he believes in Evergreen's vision of homeownership and appreciates the amount of support they provide at all levels.
Randy's work as a loan officer focuses on building a trusting relationship with his customers, spending time getting to know their individual goals, and identifying the best loan products to meet their needs. His mission is to be honest, transparent, and fair. As well as friendly, wise, and determined. He prides himself in making the home buying process a simple, expedient, and enjoyable experience.
When Randy isn't working on a loan or meeting with a client, he keeps busy skiing, cycling, hiking, fishing, camping, and playing his guitar. Additionally, Randy founded a non-profit organization in 2008 called Jenny's Light, in honor of his sister Jenny.
Jenny's Light (www.jennyslight.org) has raised over $400,000 for programs and organizations that share in the effort of increasing awareness of maternal mental health and improving the laws surrounding it. Randy donates $50.00 from every loan to support Maternal Mental Health.
Randy is also a founding member of the National Coalition for Maternal Mental Health and travels to Washington D.C. every May to tell Jenny's story to Congressmen and Congresswomen that have the power to change the laws regarding maternal mental health in our country.
Whether you're looking to purchase a home or refinance your existing home, Randy is committed to helping you every step of the way.
Fun fact: Randy has been to all 50 states and over 50 countries.
Office Address
4359 Town Center Blvd, Ste. 112
El Dorado Hills, California 95762
Hours: 8:00 - 5:00pm PST
get directions