I moved to Las Vegas from Michigan in 1996 and felt at home immediately. I've been a licensed mortgage loan originator since 2004 and enjoy being a part of such an important event in so many peoples' lives. I take great pride in forming long-standing, personal relationships with my clients and business partners.
Outside of work, I enjoy cooking (and eating,) reading, traveling and spending time with my awesome husband and our fun, grown children!

"The name of the program really says it all, home IS possible no matter what!"
-Jannette Hamilton, February 2018
Read more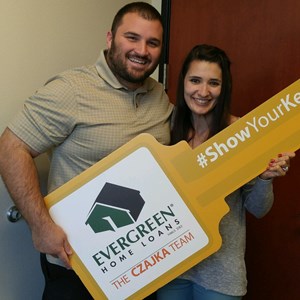 "Great experience, Lisa lacks nothing in terms of expertise or professionalism."
-Nathan Lochner, May 10, 2017
Our Vision
Evergreen Home Loans - Our Vision
It's possible to change the world one relationship at a time when people believe they can. Our associates are passionate about what they do and they create magic every day.
Watch the video
Office Address
8945 W. Russell Rd., Suite 210
Las Vegas, Nevada 89148
Hours: 8:00 - 5:00pm PST
get directions