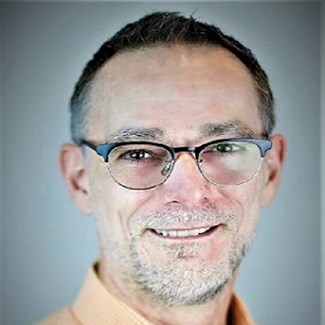 I've spent my entire career in the financial services industry and the most important thing I've learned is that every customer brings a unique situation and story to a lending transaction.  Each customer deserves to be heard and respected.
My goal is to learn more about you, understand your financial goals and needs, and match you with the best loan product possible. Throughout the loan process, I'll work diligently to keep you updated on your home loan and provide you with the best service and experience possible.
I live in Tacoma with my spouse and cats. We have five acres of land that aspires to be more than a large backyard. We hope to someday plant vegetables and have chickens, goats, a donkey, and a cow or two. In the meantime, I spend my spare time on home projects and puttering in the 'yard'.
I look forward to an opportunity to assist you with your home financing needs.

"The entire refi experience with Donald Roberts was five stars...You're in Really Good Hands With Donald Roberts!"
Andy in Enumclaw, WA
Security Plus Seller Guarantee®
Security Plus Seller Guarantee from Evergreen Home Loans®
See how a Security Plus Seller Guarantee® makes your home loan pre-approval standout from the rest.
Watch the video
First-time Homebuyer
First-time Homebuyers with Evergreen Home Loans®
Learn how to take the guess work out of being a first-time homebuyer with Evergreen Home Loans.
Watch the video
Office Address
1102 Broadway, Suite 200
Tacoma, Washington 98402
Hours: 8:00 - 5:00pm PST
get directions