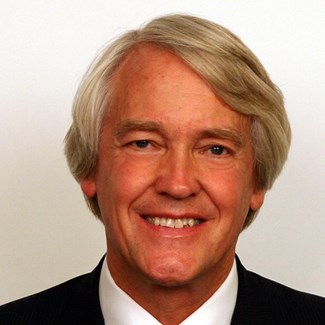 As VP of Financial Institutions and Loan Officer at Evergreen Home Loans, Conrad Wouters provides real estate financing solutions for clients and business partners in Washington, Oregon, and Idaho. He is a native of Seattle with significant banking experience starting at National Bank of Commerce then Rainier Bank as VP and Manager. In 1991, Conrad formed Federal Mortgage Company. As CEO, he developed an expert team specializing in home financing options.
Conrad is on the Board of the Risk Management Association of Puget Sound and the Board of Trustees of the Rainier Club, all while continuing to be highly active in the Seattle business community. In 2012, he was elected Outstanding Loan Officer of the Year by the Washington Association of Mortgage Professionals.
Conrad graduated from Queen Anne High School and the University of Washington with a degree in economics and business administration.
Please call or email Conrad to discuss any real estate financing scenario. With many years' experience and access to a wide variety of loan programs using the latest technology, he can help determine the best solutions for your unique situation.

"If you're looking to get the job done and move into your new home with ease – he's your guy."
Nicole in Tulalip, WA - October 2018

"I highly recommend Conrad, for anything at all. He is honest and trustworthy beyond expectations."
Rick in Seattle, WA - February 2018
Security Plus Seller Guarantee®
Security Plus Seller Guarantee® from Evergreen
Bryce Got it! He got his offer accepted with Security Plus Seller Guarantee® from Evergreen. Sign up for the Security Plus Seller Guarantee today!
Watch the video
We Got This
Find the Perfect Home with Evergreen Home Loans®
Bryce Got it! He got his offer accepted with Security Plus Seller Guarantee® from Evergreen. Sign up for the Security Plus Seller Guarantee today
Watch the video
Office Address
3500 188th St SW, Suite 285
Lynnwood, Washington 98037
Hours: 8:00 - 5:00pm PST
get directions